Entorno
Marco inigualable
A pocos kilómetros del camping se encuentran innumerables poblaciones, ¿eres una persona curiosa? descubre las ciudades y pueblos vascos.
San Sebastián, Bilbao, Pamplona, Irún, Pasajes, Zarauz, Getaria, Lekeitio, Bermeo, Biarritz, Bayona, San Juan de Luz, Espelette, Sare, Sant Jean de Pied de Port etc., sucumbe al encanto de Iparralde, déjate tentar y visítalo en profundidad. Tierras donde se mantienen las tradiciones, los mercados coloridos, donde los paseos son una parte esencial para disfrutar de la belleza de los pueblos y sus valles. Estamos en una tierra que es festiva, cultural y gastronómica, donde serás seducido por sus fiestas tradicionales y el embrujo de sus gentes.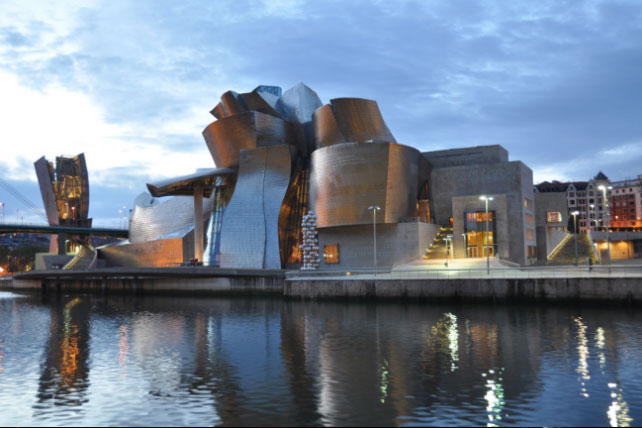 Gastronomy
Pintxos
If you are one of those who like gastronomic tourism or you´re simply a good diner, you are at the perfect place.
You can enjoy the best and great variety or tapas (miniature cuisine). Traditional cuisine to the innovative cuisine, which make the housewives to the great chefs. A real treat for all the senses. You savour great dishes missing the flavours of the sea and the earth. You will get an explosion of sensations and a feast of sheer necessity for the palate. You can give taste of this in the great varies and culinary offer or the city.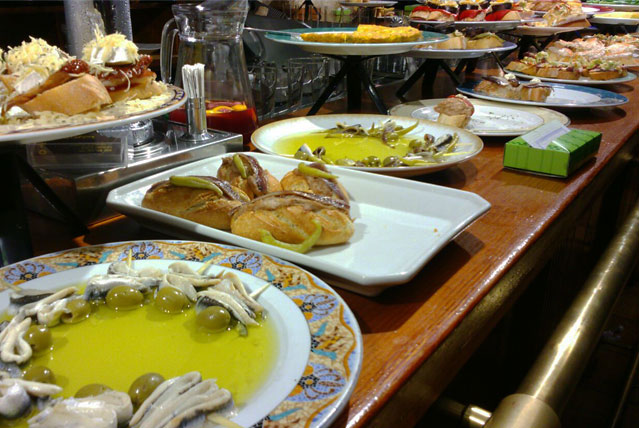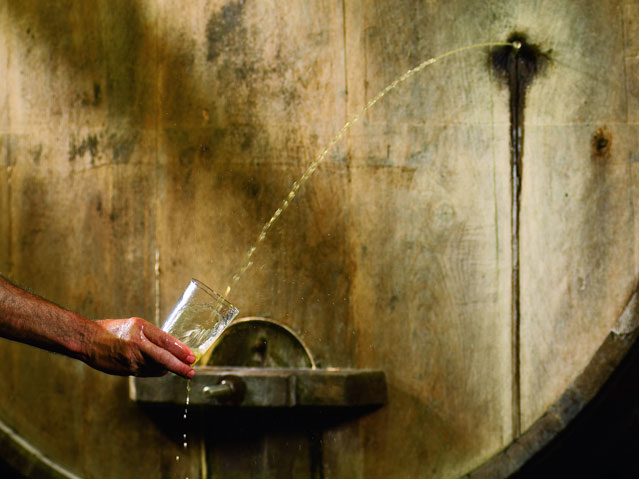 In cider bars the ritual says that the guest serves themself the cider from the kupela (barrel) in shouting "txotx", and they offer the traditional menu made of t-bone steak, salt cod omelette, nuts, cheese and quince.
Txakoli
A especial white wine
Txakoli has long been considered to be a local winw, acid, without interest. But now, it has become in a young and fruity wine ideal to go with all types of starters, seafood, fish and white meat.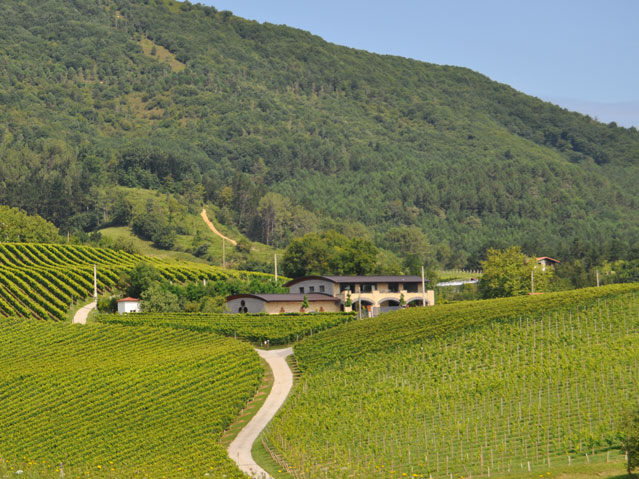 Sport
St. Jame's Trail / Route of Santiago de Compostela
The north route begins in the neighbouring Irún and crosses our beautiful town.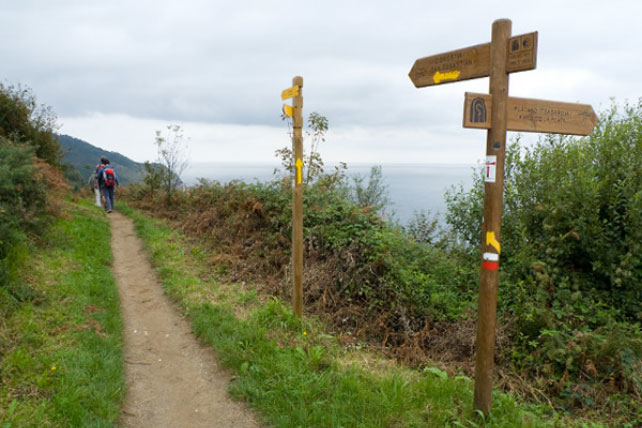 It will take you up and down the hilly Basque landscape, where woods mingle with "caseríos", traditional rural houses, all the way to Pasajes de San Juan, a picturesque port enclave. The bright green colour of the mountains merges in the blue sea offering unexpected landscapes. Come and dare to explore it.
3 rutes:
Hiking and biking trails
If you prefer an active holiday in the area and you are a lover of nature you are at the right place.
There are plenty of different kinds of routes designed for every taste: follow old smugglers' trails, ancient railways, go through forests and rivers, walk on the beach, and stroll along promenades. You will see everything from a whole new perspective.
Surf and diving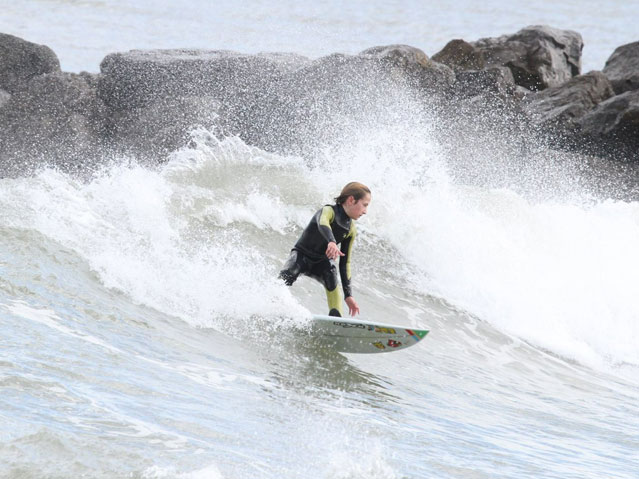 Hondarribia offers a wide range of water activities where you can enjoy our coast, for surfers good rigth that breaks in the breakwater of hondarribia at the mouth of the bidasoa, a ware that needs a lot of sea to run but is long and fun, or passing by boat to henday, are also nearby st.jean de luz and biarritz. The coast hides precious treasures in its bowels for those who want to know the secrets of the seabed, you just have to sumerge to find them.